The Ultimate Guide to Boosting Teenager Motivation: Unleashing their Full Potential
As a teenager, I struggled with unlocking my full potential. Frustrated and annoyed at how everyone else could achieve their goals so easily. It frustrated my parents to breaking point. This is for the frustrated teachers and parents out there. In this ultimate guide, we will delve into the art of boosting teenager motivation and empowering them to reach new heights. Teenagers are at a crucial stage in their lives where they are beginning to explore their passions, set goals, and make important life decisions. However, it is no secret that motivating teenagers can be a daunting task. From battling distractions to overcoming self-doubt, there are numerous obstacles that stand in their way.
With the right strategies and tools at your disposal, you can help teenagers tap into their inner drive and achieve remarkable success. Whether you are a parent, teacher, or mentor, this guide will equip you with practical tips, expert insights, and proven techniques to inspire and motivate teenagers to unleash their full potential. Get ready to embark on a transformative journey that will revolutionise the way you approach teenager motivation!
Understanding teenage motivation
School, sport, social-life, relationships, future careers… an endless list of pressure and decisions that are put on the shoulders of our teenagers. I remember having many a crisis between my performance as a fullback in my local rugby league team to who I was going to talk to on MSN! So where do we find the motivation to be more and achieve more as a teen?! I felt if someone could've better understood me, I would not have achieved everything as that's impossible, but I would've had the confidence I need to prioritise the most important things in life (sadly not MSN ha!).
Motivating teenagers starts with understanding what drives them. Teenagers are unique individuals with their own set of dreams, aspirations, and desires. To effectively boost their motivation, it is essential to comprehend the factors that influence their behaviour and mindset. One key aspect to consider is the developmental changes that occur during adolescence. Teenagers experience significant physical, cognitive, and emotional changes, which can impact their motivation levels. Hormonal fluctuations, peer pressure, and the need for independence can all play a role in shaping their motivation.
Furthermore, teenagers are driven by a desire for autonomy and a sense of belonging. They want to assert their independence and establish their identity. This need for autonomy can sometimes clash with the expectations and rules set by parents and educators. Understanding this struggle and finding a balance between allowing independence and providing guidance is crucial in motivating teenagers.
"You are braver than you believe, stronger than you seem, and smarter than you think." — Christopher Robin, Winnie the Pooh.
Another important factor to consider is the influence of external factors such as family, friends, and societal expectations. Teenagers are heavily influenced by their surroundings and the people they interact with. Peer pressure, parental expectations, and cultural norms can all impact their motivation. Recognising and addressing these external influences, you can create an environment that fosters motivation and supports their goals.
If you want to help your teen create a Bulletproof mindset and unleash their superpower of confidence, download our high performance guide here.
Factors that influence teenage motivation
Motivation is a complex concept that is influenced by a variety of factors. Understanding these factors can help you tailor your approach to boost teenage motivation effectively. One significant factor is the teenage brain's development. The prefrontal cortex, responsible for decision-making and self-control, is still developing during adolescence. This can make it challenging for teenagers to stay motivated and focused on long-term goals. Taking this into account, it is essential to break down goals into smaller, manageable tasks that provide immediate gratification.
Another factor that influences teenage motivation is their level of self-confidence and self-esteem. Teenagers who have a positive self-image and believe in their abilities are more likely to be motivated and driven to succeed. On the other hand, low self-esteem and self-doubt can hinder motivation. As a parent or educator, it is important to provide support, encouragement, and constructive feedback to help boost their self-confidence.
Additionally, the social environment plays a significant role in motivating teenagers. Positive relationships with peers, mentors, and role models can inspire and encourage them to strive for success. On the contrary, negative influences and unsupportive environments can demotivate teenagers. Creating a supportive network and fostering positive relationships can greatly impact their motivation levels.
The impact of motivation on teenage success
Motivation is not just a fleeting feeling; it has a profound impact on teenage success. When teenagers are motivated, they are more likely to set ambitious goals, persist in the face of challenges, and take proactive steps towards their dreams. Motivation fuels their drive to learn, explore new opportunities, and push beyond their comfort zones. It empowers them to develop valuable skills, unlock their creativity, and broaden their horizons.
Furthermore, motivation enhances teenagers' overall well-being. When they are motivated, they experience a sense of purpose, fulfilment, and satisfaction. Motivation reduces stress, improves mental health, and boosts self-esteem. It equips teenagers with the resilience and determination needed to overcome obstacles and setbacks. Ultimately, motivated teenagers are better equipped to navigate the complexities of life and achieve their full potential.
A great article by the University of Queensland is all about specifically motivating teenagers for school.
Common challenges in motivating teenagers
Motivating teenagers comes with its fair share of challenges. From battling distractions to dealing with the pressures of adolescence, there are several obstacles that can hinder their motivation. One common challenge is the prevalence of technology and social media. Teenagers are constantly bombarded with notifications, messages, and the allure of instant gratification. It can be challenging to compete with these distractions and capture their attention.
Another challenge is the fear of failure. Teenagers often face immense pressure to succeed academically, socially, and in extracurricular activities. The fear of not meeting expectations or making mistakes can hinder their motivation. As parents and educators, it is important to create a safe and supportive environment where failure is seen as an opportunity for growth and learning.
Additionally, teenagers may struggle with self-doubt and a lack of direction. They may question their abilities, compare themselves to others, and feel overwhelmed by the choices and decisions they need to make. Helping them build self-confidence, set clear goals, and explore their passions can address these challenges and boost their motivation.
Strategies for boosting teenage motivation
Now that we have explored the factors that influence teenage motivation and the challenges that may arise, let's dive into the strategies that can effectively boost their motivation levels. These strategies are designed to empower teenagers, tap into their inner drive, and inspire them to reach their full potential.
Setting goals and creating a vision
One of the most powerful ways to motivate teenagers is by helping them set meaningful goals and create a vision for their future. Goals provide teenagers with a sense of direction and purpose. Encourage them to identify their passions, interests, and aspirations. Then, guide them in setting realistic and achievable goals that align with their vision. Breaking down these goals into smaller milestones can make them more attainable and provide a sense of progress and accomplishment along the way.
Building a supportive environment
Creating a supportive environment is essential in motivating teenagers. Surround them with positive influences, mentors, and role models who can inspire and guide them. Encourage them to join clubs, organisations, or sports teams where they can connect with like-minded individuals and develop valuable skills. Additionally, ensure that their home environment is supportive, nurturing, and conducive to their growth and well-being.
Encouraging self-reflection and self-assessment
Self-reflection and self-assessment are powerful tools in boosting teenage motivation. Encourage teenagers to reflect on their strengths, weaknesses, and areas for improvement. Help them identify their successes and learn from their failures. By fostering a growth mindset and encouraging self-awareness, you can empower teenagers to take ownership of their learning and growth.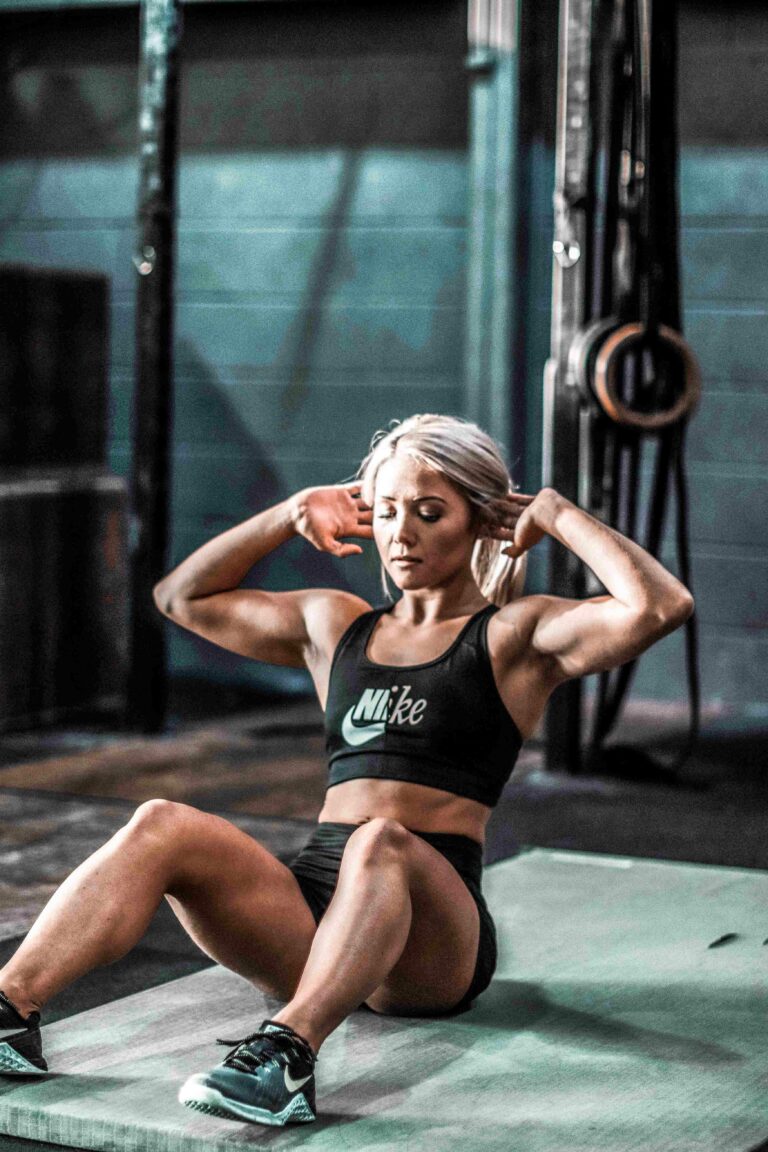 Promoting intrinsic motivation
Intrinsic motivation, or the internal drive to pursue goals for personal satisfaction, is a key factor in long-term success. Encourage teenagers to find intrinsic motivation by helping them discover their passions, interests, and values. Foster a love for learning by making education engaging, relevant, and enjoyable. Provide opportunities for autonomy, creativity, and self-expression. By tapping into their intrinsic motivation, teenagers will be more driven and committed to their goals.
Conclusion: Empowering teenagers to reach their full potential
Motivating teenagers is a multifaceted task that requires understanding, patience, and the right strategies. By recognising the factors that influence teenage motivation, addressing common challenges, and implementing effective strategies, you can empower teenagers to unleash their full potential. Remember, motivation is not a one-time fix; it is an ongoing process. Be their cheerleader, guide, and source of inspiration. With your support and the tools provided in this guide, teenagers can overcome obstacles, set ambitious goals, and achieve remarkable success. Together, let's revolutionise the way we approach teenager motivation and unlock their limitless potential.